Craving A New Career? Spice It Up With Bojangles'!
Tri-Arc knows it is not only our great Cajun flavor that makes us special – it is also our employees. If you are an enthusiastic, hard-working individual, we encourage you to apply to start a career with our team.
Seeking: Manager & Crew Positions
We are growing and seeking candidates for our crew member team and management program. Our success is measured through our excellent customer service, exceptional food quality & clean, well-ran establishments. Our success is also measured by our people – people who care and are willing to help others. We invite those who share the same passions to join our company. Apply for a Crew or Manager position online today! Applicants for Crew positions must be at least 16 years of age. Management applicants must be at least 18 years of age and management or restaurant experience is preferred.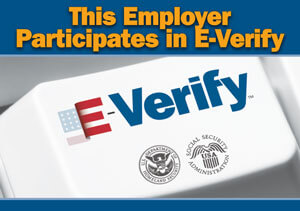 Tri-Arc Food Systems participates in E-Verify and is a EOE/Drug Free Employer. We look forward to learning more about you and what you can bring to the Tri-Arc family.